Human resources development is facing a rapid wave of digitisation.
It is essential to make skilful use of the opportunities offered by digitisation without completely foregoing the strengths of analogue development work.
CONTRACT and troodi have set themselves the goal of combining the best of both worlds and developing sustainable and effective concepts for their personnel development in close cooperation with the client.
Together we form successful teams!
STRUCTURE OF HYBRID TRAININGS
Joint start and end of the programme with participants and consultants
Defined period of time during which the participants will work on the learning programmes
E-MAIL STORYLINING & NURTURING
Regularly
additional content and small challenges as well as reminders
PRESENCE TRAINING OR VIRTUAL TEAM FORMATS
Workshops, group work
Training,
Sparring,
Q&A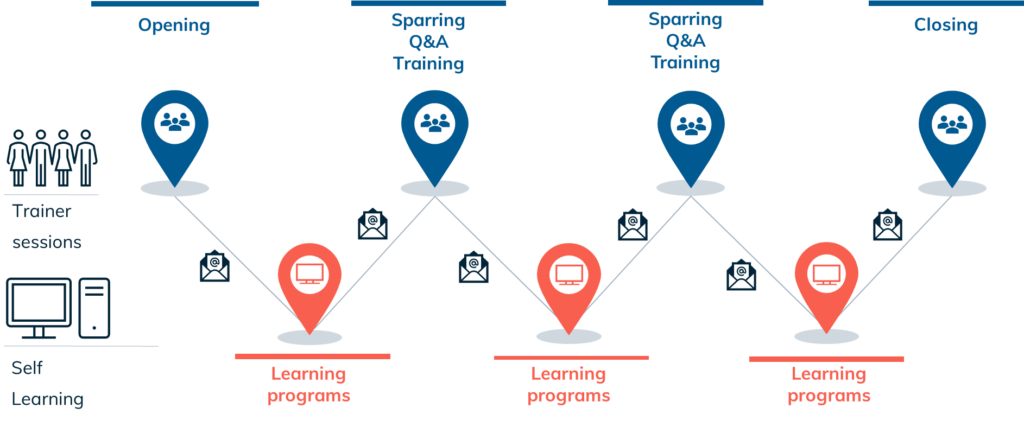 Independent digital learning supported by classroom training.
YOUR HYBRID TRAINING ORDER
Frequently asked questions